Hot Chair interview with Djordje (Đorđe) Bajić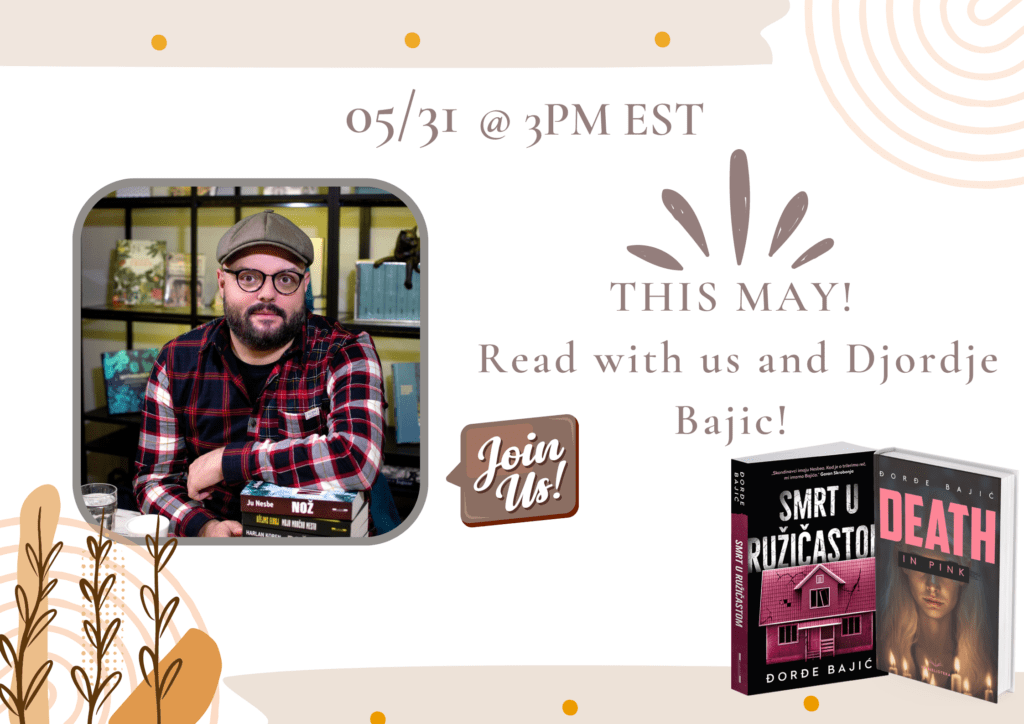 Ahead of our 2nd Book Club meeting (Wednesday at 3 pm EST),  we asked guest author Djordje Bajic to share what book kept him awake at night, is there a book he bought just because of the cover, and what books he hid from his parents
1. Handsell readers your book in 25 words or less: 
Do you like exciting thrillers that you just can't put down? You do? Then don't hesitate and get "Death in Pink" ASAP.
2. On your nightstand now: 
"The Life and Opinions of the Tomcat Murr together with a fragmentary Biography of Kapellmeister Johannes Kreisler on Random Sheets of Waste Paper" by E. T. A. Hoffmann & "Dylan Dog 666, Volume II"  by Roberto Recchioni.
3. Favorite book when you were a child:
Astrid Lindgren's "Pippi in the South Seas".
4. Your top five authors: 
Raymond Chandler, J G Balard, Stephen King, Mikhail Bulgakov and Boris Vian.
5. Book you've faked reading: 
I read them all!
6. Book you're a big advocate for: 
"Death in Pink" by yours truly
7. Book you've bought for the cover: 
"Empire of the Vampire" by Jay Kristoff. 
8. Book you hid from your parents: 
Erotic graphic novels by Milo Manara and Paolo Eleuteri Serpieri. Don't tell anyone, please.
9. Book that changed your life:
"Alice's Adventures In Wonderland" by Carroll Lewis. 
10. Favorite quote from a book:
"How was it possible to be afraid and in love … The two things did not go together. How was it possible to be afraid, when the two of them grew stronger together every day? And every night. Every night was different, and every morning. Together they possessed a miracle." – from "The Price of Salt" by Patricia Highsmith
11. Five books you'll never part with: 
"The Master and Margarita", "Call Me by Your Name", "Breakfast at Tiffany's", "L.A. Confidential", "Carmilla"
12. Book you most want to read again for the first time:
"The Lord of the Rings" by J.R.R. Tolkien
13. Book you wish you had written: 
Raymond Chandler's  "Farewell, My Lovely"
by Djordje Bajic